hopeful
Administrator







member is offline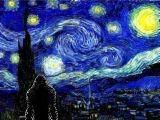 Joined: Nov 2007
Gender: Female


Posts: 287
Location: South Central Arkansas
Karma: 9
Bigfoot Habitat
« Thread Started on Sept 28, 2008, 12:06pm »

---

Bigfoot habitat
From squatchopedia.com - All things bigfoot and sasquatch

Habitat is defined as the place where a particular species lives. This includes all the physical environment utilized by the species population. The environment provides all the needs for the species, including food, water, shelter, space, and mates. The environment, in turn, based on available resources, determines how many individuals of those species it can sustain (known as carrying capacity). In general, most species are only adapted to one type of habitat (such as mixed coniferous forests), although species can adjust to environmental changes given enough time to do so. Currently, humans are the only known species with the ability to alter environments to meet our survival needs.

Typically, sasquatch sightings are associated with coniferous forests with substantial rainfall, and therefore a great abundance of food resources (both plant and animal). Generally this habitat includes portions of California, Oregon, Washington, British Columbia, Nevada, Idaho, Wyoming, Montana, Colorado, Minnesota, Michigan, Ohio, Texas, Louisiana, Oklahoma, Arkansas, Alabama, Tennessee, Georgia, Florida, New York, Maine, Vermont, Massachusetts, and Canada.

Depending on one's viewpoint regarding bigfoot intelligence or adaptability, the species may be able to live in environments that, on the surface, may not appear to be friendly to a large bipedal primate. Controversial locations with reported bigfoot sightings generally include areas with little water or other necessary resources, such as some counties in New Mexico, Arizona, Utah, Nevada, southern California, Iowa, Kansas, Nebraska, and Alaska.

Further Reading
Sasquatch sightings correlations in Texas.

The above information was retrieved from squatchopedia.com.